Filtering by Tag: garden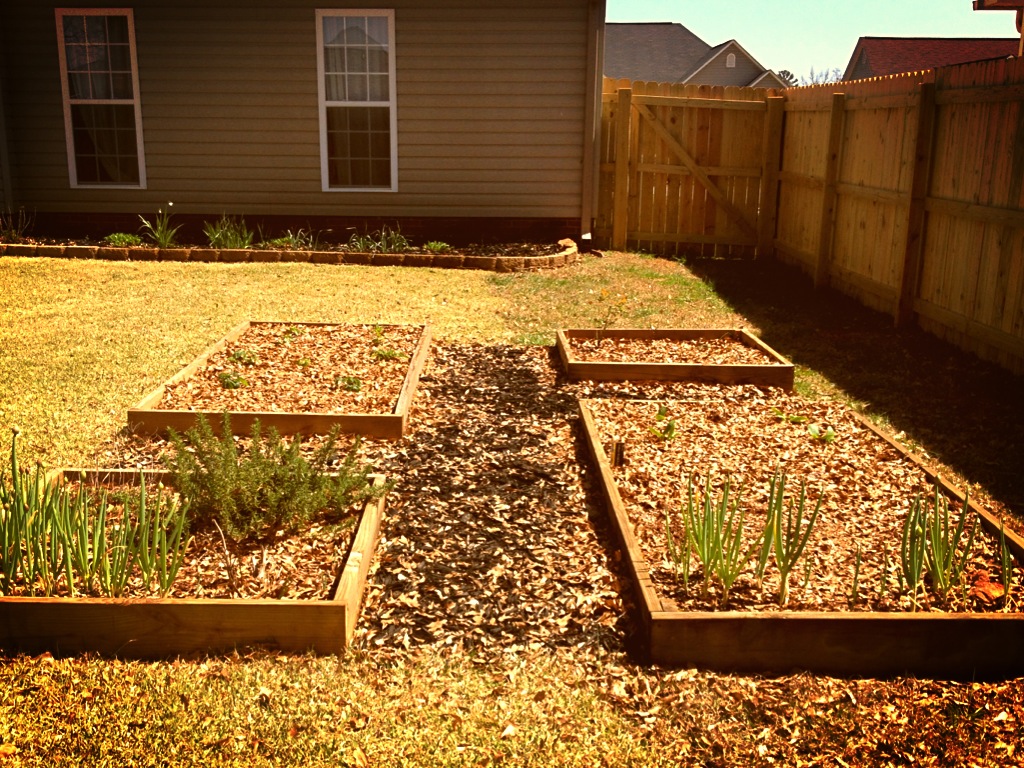 Our garden really took off and was quite a success this year! We planted tomatoes (three different kinds), squash, zucchini, peppers (four different kinds), tomatillas, carrots, onions, and corn. We also planted several kinds of herbs like rosemary, basil, cilantro, oregano, and mint. We used a few large containers for planting and we also added three additional raised beds to the one that Dan had already built a few years back, which gave us lots of room to grow! It was quite a learning experience for us. We had no idea that corn doesn't really grow well beside tomatoes and tomatilla plants really should be planted inside the cages as to not take over the whole bed! We, I really mean myself, realized that you can't plant tomato plants super close together because they get really large and out of control. Next year, I'll listen to Dan on that one!! The garden was a lot of work but so much fun for the both of us. It was quite stress relieving to water the plants each evening after a busy day. And it was even more fun to head out with my basket to gather the "fruits" of all our hard work!
Now - on to our fall planting - spinach, broccoli, and lettuce! We can't wait!!
As we were planning and planting our garden this past Spring, we decided to plant some tomatillos. We planted some from seed but they didn't seem to be growing very well, so we went out and bought two tomatillo plants - one took off and started producing a LOT, the other not so much... then the seedlings took off and became big plants and now those are producing... and now we have LOTS and LOTS of tomatillos.
So what do you do with a whole bunch of tomatillos?
You make a big batch of salsa verde...
It was super simple and fairly fast to throw together. We found an excellent recipe from over at She Wears Many Hats and used that as a guide - we were about 1/3 pound shy of 2 pounds and had some fresh jalapenos and serano peppers that we needed to use from the garden. We adjusted the recipe to the amount of tomatillos that we had but we followed her steps fairly closely! You should totally go check out this recipe and make some - it's amazing and better than the salsa verde from Moe's! Promise!!
Salsa Verde
1 1/2 pounds tomatillos (husks removed and washed)
4 jalapeno peppers
1 serano pepper
4 garlic cloves
1/2 medium onion
2/3 cup fresh cilantro
1 tsp salt
Crush the garlic. Place the onion, garlic, peppers, and tomatillos whole on a baking sheet and roast in the oven at 400 for 15 minutes. (rotate halfway through)
Peel the garlic and remove the seeds from the peppers, chop the onion
Add the roasted ingredients into the food processor and chop. Add the cilantro and salt until all is chopped and mixed well together.
*Recipe adapted from She Wears Many Hats - She has an excellent step by step guide with great pics for making Salsa Verde up on her blog!